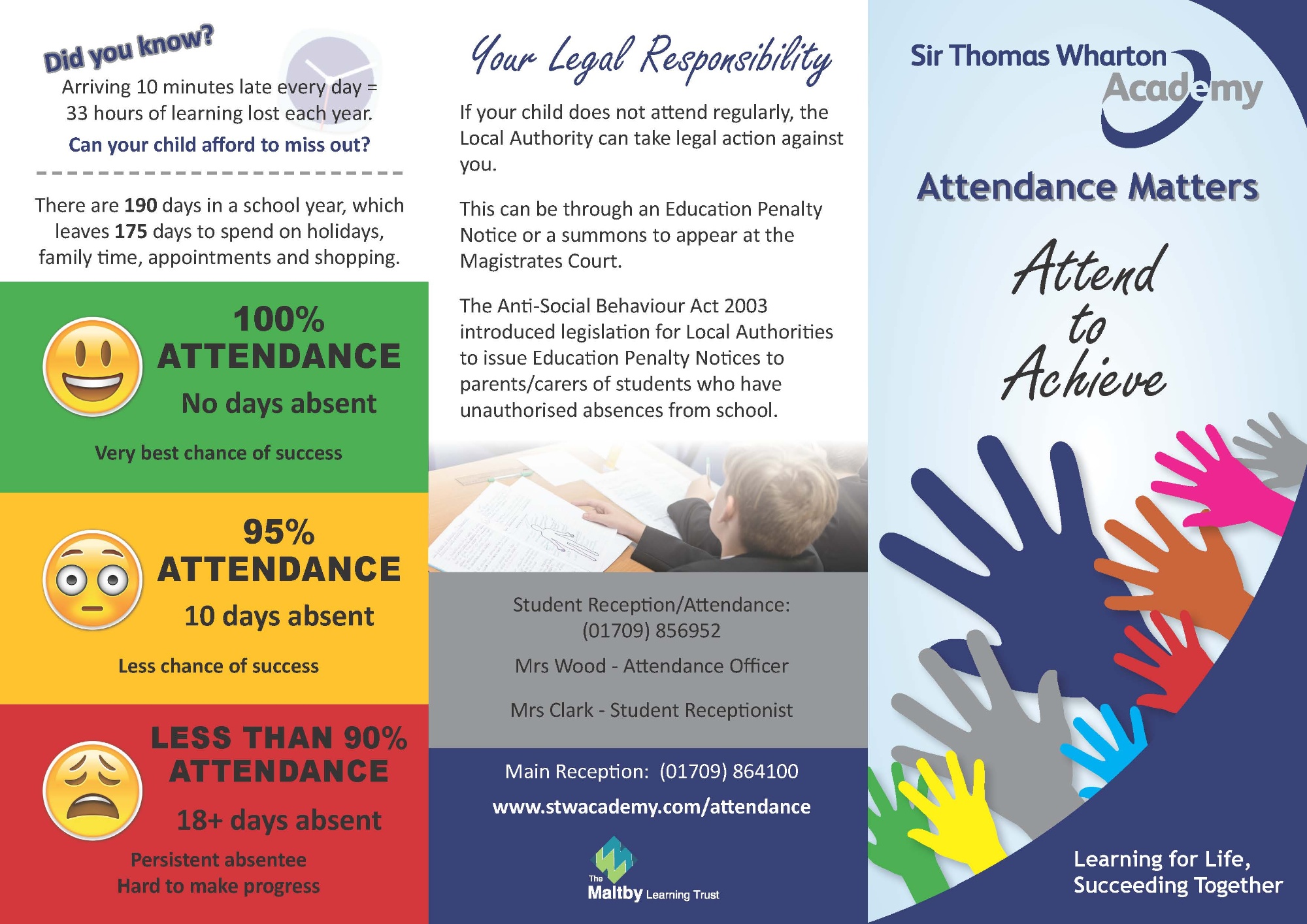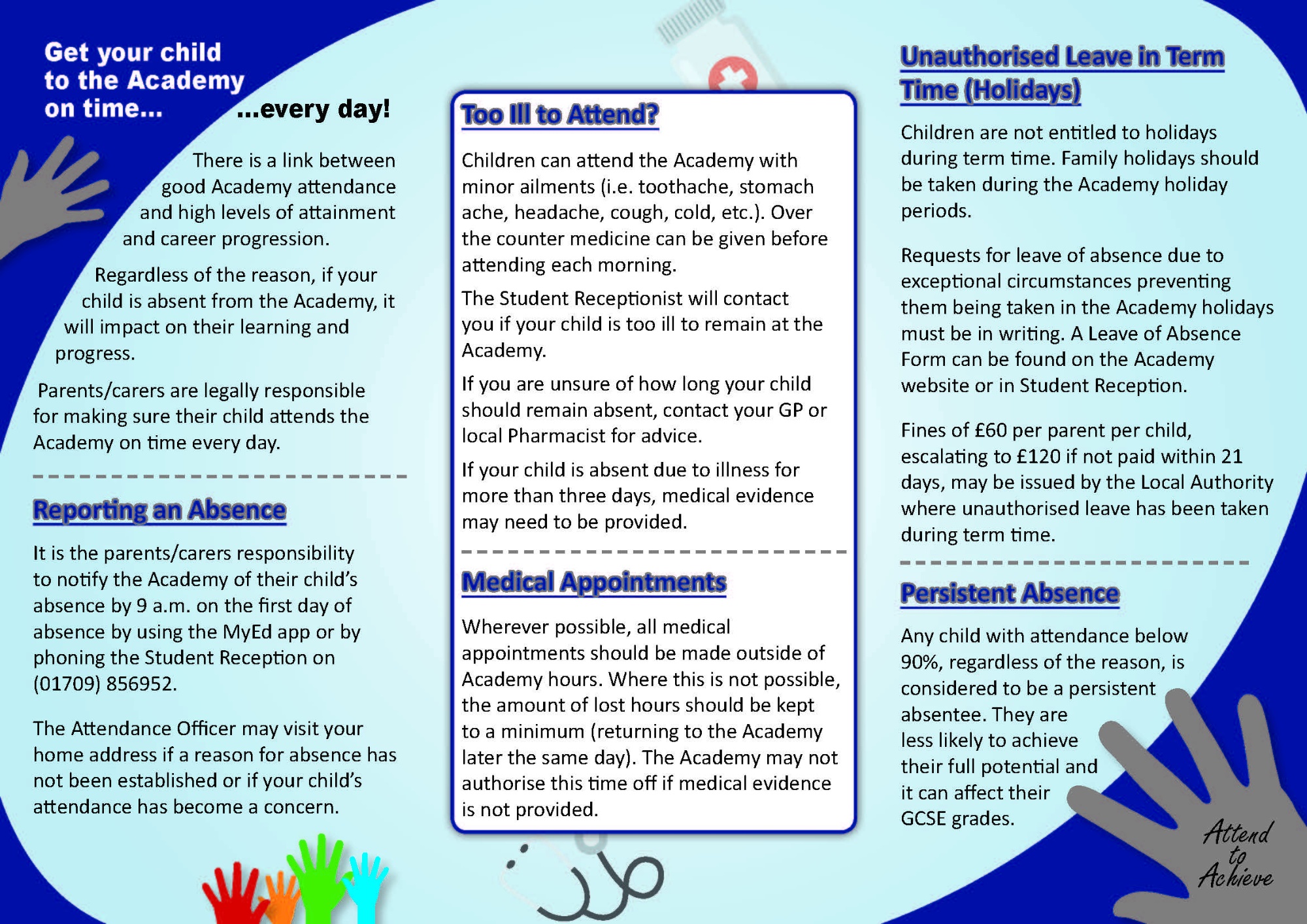 The Academy is committed to providing a full and efficient educational experience to all students and will take measures to encourage regular and punctual attendance at the Academy and in all lessons. We believe that our students have the right to education and consistent attendance is an essential foundation in order to achieve their potential.
Sir Thomas Wharton Academy expects all students to achieve 100% attendance during the academic year.
Parents have a vital role to play and we are working hard to establish strong Home-Academy links so we can deal quickly and efficiently with any concerns about attendance. If there are problems that affect a student's attendance we will investigate, identify and strive, in partnership with parents, students and relevant support agencies, to resolve these problems so that we return the student to full attendance at all times.
What to do if your child will be absent from school:
If your child will be absent from school, please contact the Academy - (01709) 864100 - and select Option 1 to speak to Mrs D Wood, Attendance Officer.
Attendance and The Law:
The Education Act 1996, Section 444(1) states that if a child of compulsory school age who is a registered pupil at school fails to attend regularly at that school, his/her parents, guardians/carers are guilty of an offence; and Section 444(1) states that if a parent, guardian/carer knowingly fails to secure his/her child's regular attendance at school, with justification, they may be found guilty of the more serious aggravated offence.
This means that you are breaking the law if you are the parent of a child who is:
between 5 and 16 years of age.
registered as a pupil at school; and not attending school regularly.
Your responsibilities:
Make sure your child goes to school regularly.
Co-operate fully with the academy staff and the Local Authority Education Welfare Officer who will offer you advice and support to help you ensure your child goes to the academy regularly.
If your child does not attend regularly an Education Welfare Officer may write to you and/or discuss the problem. They are there to help you.
You could be given a parenting order, which means you will have to attend a parenting class. You may be issued with a penalty notice of £60 (£120 when payment is made after 21 days but prior to 28 days).
It is vital that you co-operate with the academy staff and Education Welfare Officer in order to avoid the School Attendance Enforcement Procedure which can carry penalties up to £2,500 and imprisonment.
Leave during Term Time:
Children are not entitled to holidays during term time. Family holidays should be taken during the Academy holiday periods. Requests for leave of absence due to exceptional circumstances preventing them being taken in the Academy holidays must be in writing.
Attendance Matters