Careers Events
BBC Bitesize careers
On Wednesday 1st November 2023, we hosted the very prestigious BBC to present to Y7-10. The presentation was hosted by Steve Forbes (Talk Sport presenter) who interviewed three professionals in a 'panel-style' setup.
The panel was made up of a TV researcher, a presenter and an illustrator for children's books.
Each professional was interviewed about their career and career path. They covered a variety of topics, such as relevant qualifications, personal anecdotes, advice on work experience and key soft skills for the workplace. The students then had the opportunity to ask questions and the whole aim was to help inspire young minds about opportunities that exist and raise awareness of career aspirations with practical advice on how students can pursue a career in a variety of settings. An exciting event with great memories and ideas for our students.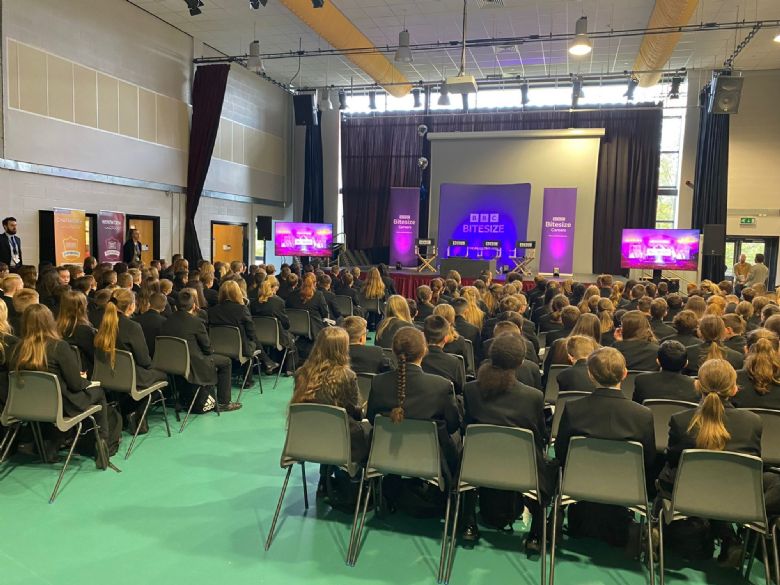 HeppSY Parents and Carers Event
We hope you are keeping well. We wanted to let you know of our next event specifically for parents and carers to hear about how to help your young person make positive career decisions. This session will help you understand some of the ways you can support your young person to explore career ideas and take positive steps to open up career possibilities.
There will also be an opportunity to ask any questions with our careers adviser.
The session 'Parent and Carers – Helping your young person make positive career decisions' is taking place on Thursday 12 October 2023 from 5pm – 5.30pm.
To register please follow the following link: Parent and Carer - Helping your young person make positive career decisions
better learners, better workers
Better Learners Better Workers' is an employer-led programme that provides young people with the knowledge, skills and attitudes they will need to be successful in the world of work. It has been designed to enable schools to meet the Gatsby Benchmarks. At the heart of Better Learners Better Workers (BLBW) are student Ambassadors aged 13-16 who enjoy a range of high quality employer encounters, experiences and challenges, both in school and in the workplace, to develop their job-ready skills and behaviours.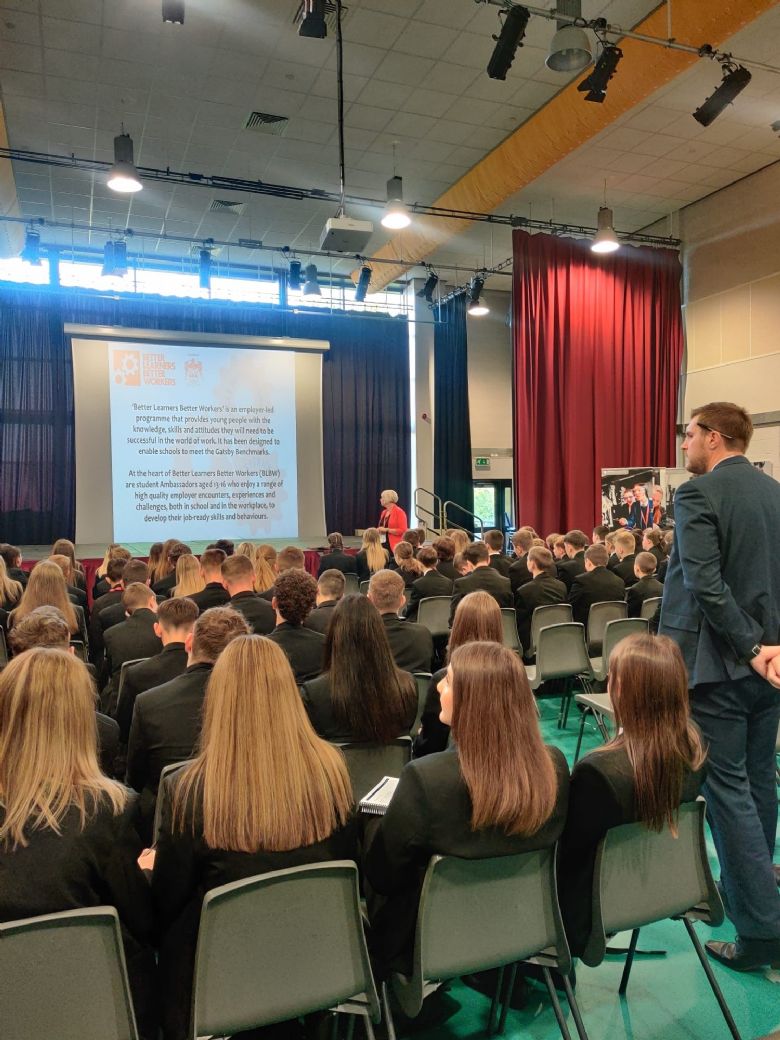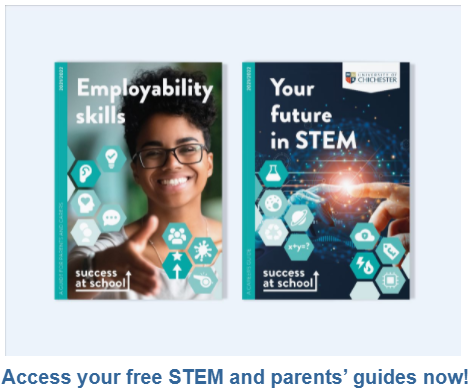 To access your STEM guide please click HERE
For the Parents Guide to STEM please click HERE
What can you expect?
Parents' guide:
This year's Parents' Guide will be our second edition, and has a skills specific theme. This guide has been designed to help parents support their children in making informed decisions about their future, and develop the correct skills to help them succeed. Parents will benefit from content on topics including:
Pathways into work, including T-levels, apprenticeships and university
The importance of employability skills
The value of work experience placements
Student finance and choosing student accommodation
Careers advice dos and don'ts
24-day "skills workout" exercises to complete at home, designed to help young people actively develop eight key employability skills
PLUS interviews and guest content from organisations including PwC, University of Bath, Sky, Institute of Student Employers, Staffordshire University and many more
STEM guide:
This year's STEM Guide explores the full range of secondary and A-level STEM subjects, to help young people to understand more about careers in the STEM field. This comprehensive guide has been designed to showcase just how creative, exciting and rewarding a career in STEM can be. Students will benefit from content including:
10 detailed subject pages, each detailing career paths these can lead to and the qualifications needed to get there
Pathways into STEM, covering T-levels, apprenticeships and university
STEM in its real world applications looking at innovations STEM has helped us create through history and how it can benefit us in the future
Case studies and interviews from organisations including TFL, Sky, Royal Horticultural Society and many more